Video Marketing Tools
$5 One Time
UC Video Thumbnail Creator
Create your own attention grabbing YouTube thumbnail
that attracts more views and encourage your viewers
to stop browsing to watch!
$27 Monthly
Audio Video Conference
Online Webinar system.
This is 1 of 4 products in the PIP Video Suite.
$27 Monthly
Website Video Communicator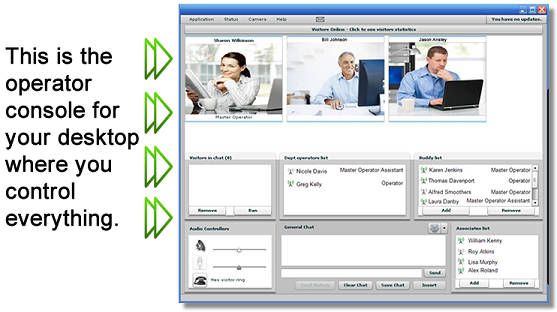 Video chat system that allows you to get in touch live with your website visitors.
This is 1 of 4 products in the PIP Video Suite.
$27 Monthly
Audio Video Email
Reach out to your friends, relatives or business contacts
with personally recorded Video Emails.
This is 1 of 4 products in the PIP Video Suite.
$27 Monthly
PIP Video Suite
Sign up for the Premier Income Plan monthly membership
and get immediate access to these 4 top notch Web Video Products:
Audio Video Conference
Website Video Communicator
Audio Video Email
Video APP System
Initially your membership comes included with access to one product of your choice.
As your business grows you will get access to all 4 products.
Or you can get access to all 4 products immediately for an additionnal monthly fee.
We have a 3x3 and 3x9 Forced Matrix.
You get 100% Matching Commissions on every one YOU sponsor.
You build a True Walk-Away Income :
there are No qualifications,
No sponsoring requirement, No quotas
for you to get recurring payouts from the Matrix.
$97 Lifetime
Kwiki Chat
A visitor sees KwikiChat on your website and presses a button to start a video, audio, or text chat with you.
Immediately you are notified on your smartphone and can use the KwikiChat app to attend your visitor.
Or if you are a very busy person your assistant attends the chat first, and if needed you can take over.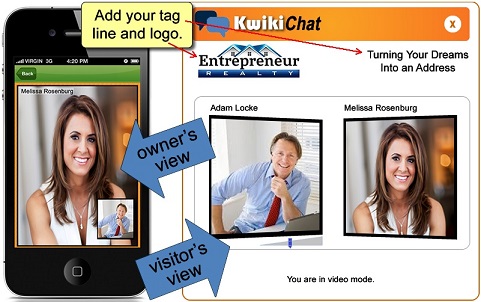 Warnings
Please note that I cannot guarantee you any income level from joining the opportunities promoted here. Your actual income will depend on many factors, including your advertising efforts and persistence in pursuing your business goals.
Also beware that you do not overspend on your business and advertising. Set apart your household money first. Also watch out for overly hyped marketing talk and big dollar signs and amounts that drive you to spend a certain amount now so that you qualify for earning higher commissions. There is no guarantee that you will actually make those sales.
If you are currently employed, do not resign right away after signing up for some online business. While the outcome may seem very promising, actual results may differ from what you expected. Play on the safe side and wait until you see real money coming in from your online business... and until you have first paid off your debts... and saved several months worth of expenses.
Bart De Wolf
Master of Information Technology
Mechelen, Belgium
0032-485-024-726
0032-465-974-219
Skype : diwaym
Small Bio
I got to know MLM in 1996 in El Salvador when a neighbour showed me "the plan" of the Amway bizopp. In 2001 I discovered online business. Currently I am still a rat race participant, working full time as an Analyst Programmer.
I am a Belgian, born 1966. In 1995 I met a Salvadoran woman in Brussels. We moved together to El Salvador in July 1996, married there, and were blessed with 3 daughters and a son. My family and I moved back to Belgium in May 2010.
During my stay in El Salvador I was invited to meetings of a Spanish speaking chapter of Full Gospel Business Men's Fellowship Internationalthrough which I became a convinced Christian.